Telephone: Matthew (0499 886 899) or Juliet (0401 244 844)
Welcome to BeeZotted, where we share our love of Australian native bees.
This website contains information on the services we provide to help you purchase or care for your own hive, and Beezotted workshops.
Almost every day we get calls or emails from people all over Australia asking about native bees. Everyone has noticed that there aren't as many European bees around as there used to be; in some places they have become scarce. This is a worldwide concern.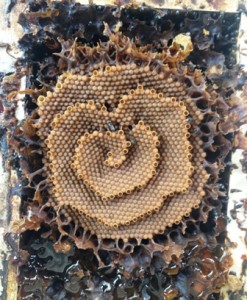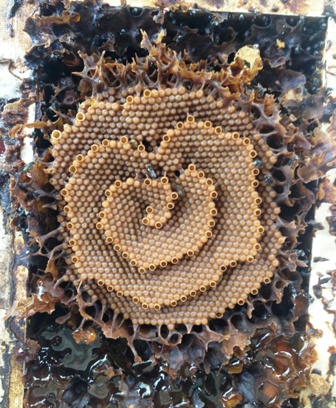 As scientists race to work out ways to strengthen European bee populations, we have come to appreciate the humble Australian native bee more. Less susceptible to the voracious hive beetle, it is busy pollinating vegie gardens and crops around the country, and in some cases helping to fill the gaps left by the disappearing European honey bee. Most of our clients are keen to learn more about native Australian bees so that they can keep their gardens and crops happy, whether it be their back garden, school garden, community garden or macadamia crop.
LINKS for more info:

One of the best places we have found for information is the Aussie Bee website – homepage of the Australian Native Bee Research Centre. Two other excellent sites are those of entomologist and pioneer native bee keeper Tim Heard, and scientist Megan Halcroft. Also, on Facebook there are enthusiastic community groups such as Bee Aware of Your Native Bees, and Australian Native Bee Network.
***
Life is the flower for which love is the honey.
~ Victor Hugo